Greater Than has been supplying athletes across the country with fuel for years. It's the best drink on the market for improving your performance at the gym or staying healthy on the go.
But, the results were almost too good.
We didn't have enough drinks to meet the ever-growing demand for Greater Than. It was so popular that we sold out over these last few months.
But that has all changed.
We're excited to announce that we're back with even more drinks to keep millions of customers equipped with the healthiest sports drink on the planet.

Why Everyone is Choosing Greater Than
Greater Than is a sports drink made from coconut water and packed with superfoods. Coconut water has superior hydration with two times the amount of electrolytes of traditional sports drinks. It's also filled with potassium. Each Greater Than Drink has 240 mgs of potassium, which has been linked to improving your blood pressure, reducing body acidity, and helping with weight loss.
The blend features natural juices like Monk Fruit, Mango, Apple, Pineapple, and other fruits. It is concentrated with 5 mineral electrolytes to give your muscles more power and endurance. These superior ingredients allow for more time to perform at your peak instead of replenishing on the sideline.  
Greater Than's formula goes deeper than that. Each bottle has no added sugar or artificial sweeteners. Plus, it works with even the strictest of diets. It is 100% all-natural and non-GMO Project Verified, Gluten-free, Vegan, Paleo, & Keto-friendly. Even if your diet changes, elite results with help from Greater Than will always remain consistent.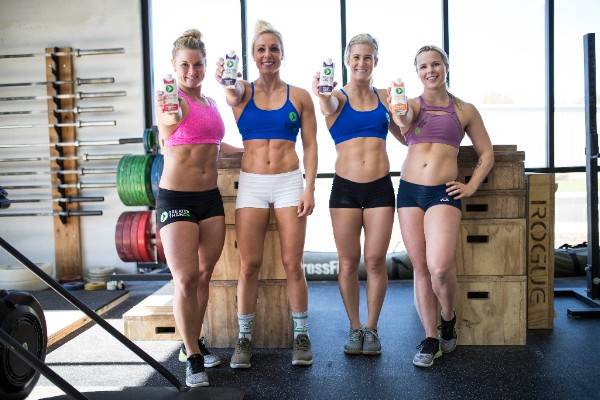 Whether your looking to increase power and endurance, improve hydration, or speed up recovery, Greater Than is an all-in-one solution for any workout.
But, this drink is used for more than just athletic performance. It's delicious taste and various nutritional benefits have people across the country drinking Greater Than for a variety of reasons. Parents who want to protect their children from artificial dyes and chemicals use this drink to enjoy a healthier lifestyle. The enhanced, all-day energy it gives you is perfect for school or the office. You can even kick off your day by adding Greater Than to a breakfast smoothie.
Regardless of your purpose for improving performance and wellness, make sure you are making it Greater Than. Our restocked product will keep you achieving at your best all day long.
Click on the link below and experience why competitors across the country are choosing Greater Than.